News
Published on July 31st, 2013 | by Alex Porter
0
Get Some Shiny Legendary Pokemon At Game
That's right Pokemon fans! Game are once again offering free Pokemon for your team in-store over their Wi-fi network.
All you have to do is pop down to your local Game store with your Nintendo DS and copy of the game and you can download them for free, providing that your local store is participating in the event.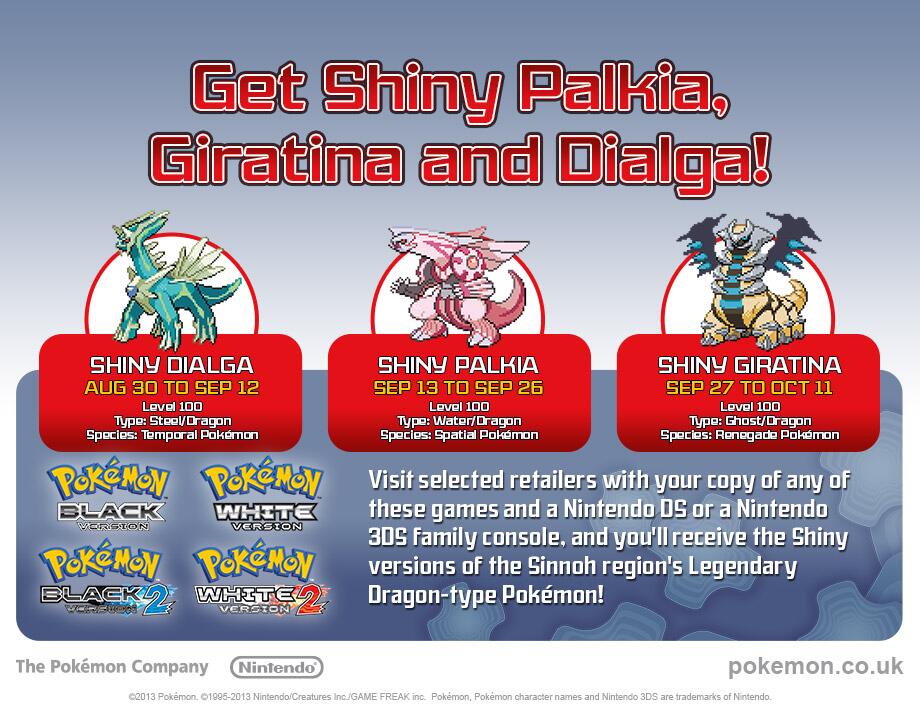 The Pokemon on offer are the shiny versions of Dialga, Palkia, and Giratina, three of the legendary Pokemon that first appeared in Diamond and Pearl.
They will be available for download to Pokemon versions Black, White, Black 2, and White 2. Each of the Pokemon have set dates of when they are available so keep an eye on the calender if you want these guys!
Shiny Dialga – 30th August to 12th September.

Shiny Palkia – 13th September to 26th September.
Shiny Giratina – 27th September to 11th October.
All three will be shiny and will already be level 100.
Any Pokemon fans among us? Going to pop down and bag these Pokemon? Let us know in the comments!